Are you a recent grad looking for an exciting career path? or person with an idea or a hobby that you would want to turn into a profitable business? Perhaps you already have a small business, that you would like to innovate further.
This course is for you to start turning your imagination into action and take control of your start-up journey.
Idea to Profit: Startup 101 focuses on methods of inquiry related to industrial design, business, communication, and/or service design. Participants of this course come together from various backgrounds to create their ventures. Please note that you do not need to have any prior knowledge of business or entrepreneurship to take part in this course.
During this 6-weeks intensive course, you will begin with exploratory research to identify project opportunities, build iterative prototypes, and develop unique solutions. Participants are expected to use creative prototyping techniques ranging from low to high fidelity in order to explore and demonstrate their designs and initiatives.
At the end of this course, participants will have;
- designed and developed a responsible business model for their ventures that delivers customer a valuable product.
- developed a marketing and communication strategy, pricing strategy, and distribution mechanisms through an iterative process of prototyping and analysis.
- developed an understanding of funding models and strategies for making products and ventures a reality.
- worked in an interdisciplinary, team-based environment, responding to a design brief related to their business ideas.
- created a real-world, design-led proposition which will encourage participants to work adaptively and think critically.
NOTE: Please note that this course will be conducted using Facebook Classes tool. Learn more about this course and its week by week content on the facebook event page here.
Look at this video about one of the similar courses that the instructor has taught at SFU to know more about the success stories and its content.
REQUIREMENTS:
- Your need to have a Facebook account to join the classes.
- This course is specifically designed for women entrepreneurs, innovators and leaders who would like to explore their passion in the business world.
- To participate in this course, you do not need to have any prior experience or knowledge of running a business.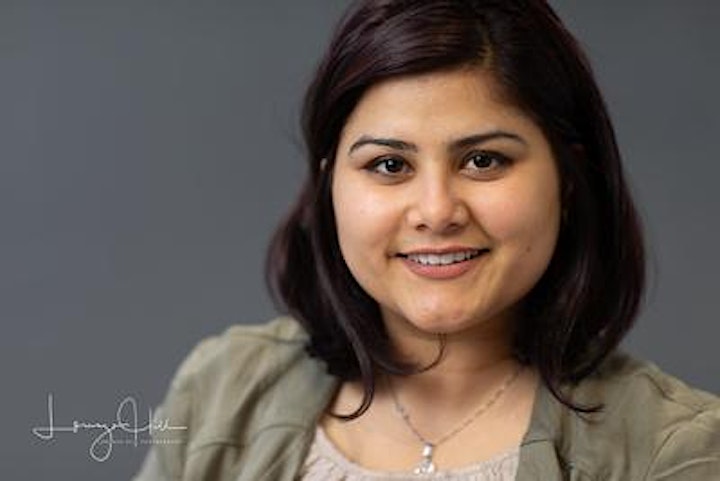 About the Instructor:
The instructor for this course is Dr. Naghmi Shireen.
She is a PhD in Computational Design with a background in Architecture. Her interdisciplinary education and multi-faceted experience has given her an edge to create unique solutions to everyday problems, which is exactly why she is teaching this course. She would like to share her valuable lessons with you all.
You can learn more about Naghmi on her linkedin.
In short, she is a lecturer, a social entrepreneur, a tech-enthusiast, a podcaster, a researcher, a leader and above all, a mother.
Currently she runs her own business called StudioXplor and teach at Simon Fraser University. Alongside StudioXplor, she is a part of two successful start-ups and multiple non-profit community organizations. She would like to tell you all about it. She has learned many lessons on her entrepreneurial journey. Being a woman comes with many challenges and she would like to take away a few of your hurdles by teaching you things that no one else shares when you set your foot out into the business world.